Welcome to YASH Spring 2020!
Hey everyone! I'm Kelly and this is my website. I'm so thrilled you're here. If you'd like to learn more about me or learn more about my upcoming book, DAY ZERO, click on the links.
Welcome to YA Scavenger Hunt! This bi-annual event was first organized by author Colleen Houck as a way to give readers a chance to gain access to exclusive bonus material from their favorite authors...and a chance to win some awesome prizes! On this hunt, you not only get access to exclusive content from each author, you also get a clue for the hunt. Add up the clues, and you can enter for our prize--one lucky winner will receive one book from each author on the hunt in my team! But play fast: this contest (and all the exclusive bonus material) will only be online for 120 hours!
Go to the YA Scavenger Hunt page to find out all about the hunt. There are SIX contests going on simultaneously, and you can enter one or all! I am a part of the BLUE TEAM--but there is also a red team, a gold team, a green team, a purple team, and a pink team for a chance to win a whole different set of books!
If you'd like to find out more about the hunt, see links to all the authors participating, and see the full list of prizes up for grabs, go to the YA Scavenger Hunt page.
SCAVENGER HUNT PUZZLE
Directions: Below, you'll notice that I've listed my favorite number. Collect the favorite numbers of all the authors on the blue team, and then add them up (don't worry, you can use a calculator!).
Entry Form: Once you've added up all the numbers, make sure you fill out the form here to officially qualify for the grand prize. Only entries that have the correct number will qualify.
Rules: Open internationally, anyone below the age of 18 should have a parent or guardian's permission to enter. To be eligible for the grand prize, you must submit the completed entry form by Sunday, April 5th, at noon Pacific Time. Entries sent without the correct number or without contact information will not be considered.
Here's what you'll win: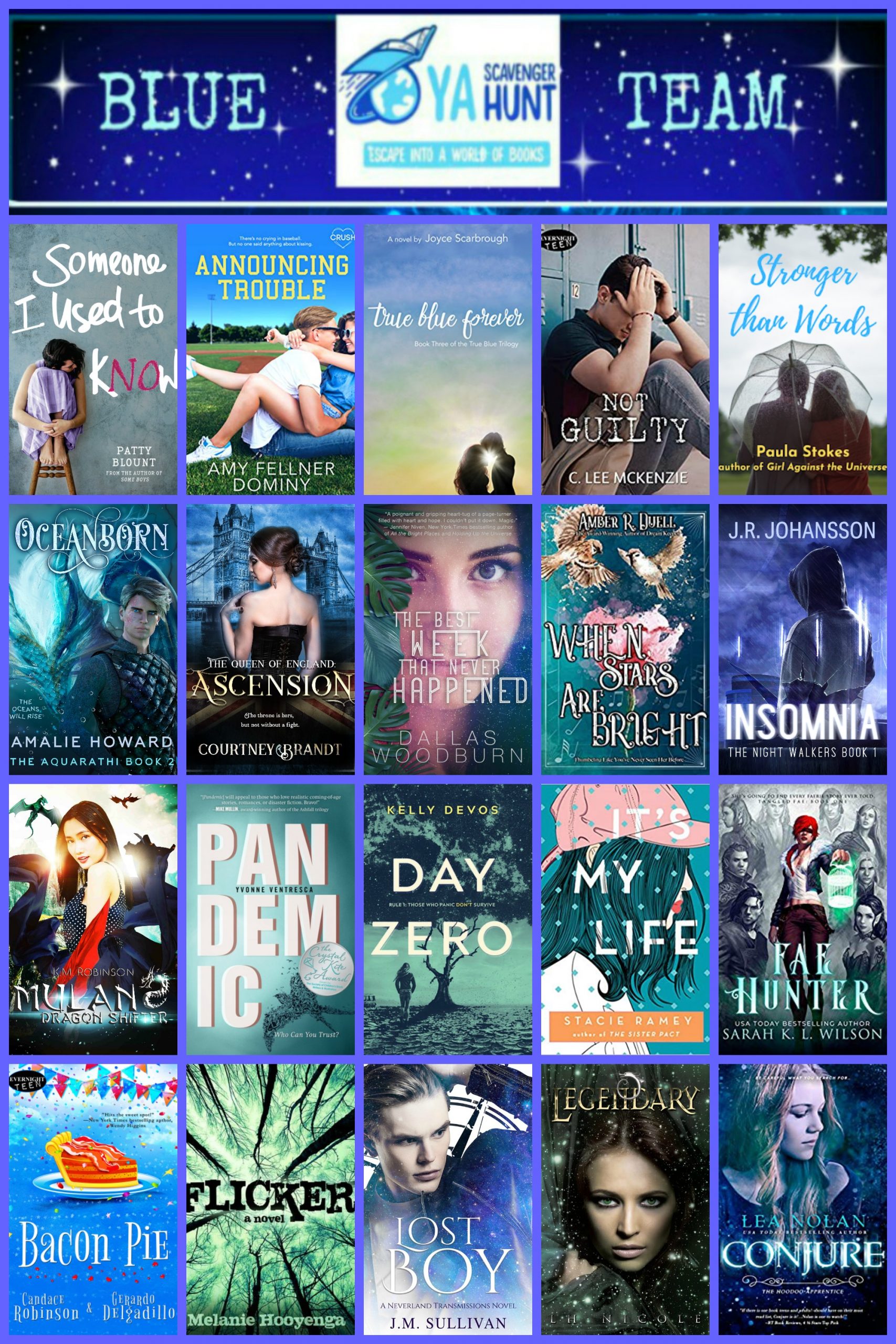 So, hey! With all that out of the way, I am hosting Dallas Woodburn on my website for the YA Scavenger Hunt! Here's a bit about Dallas:
Meet Dallas Woodburn
Dallas Woodburn published her first book, There's a Huge Pimple On My Nose, when she was in fifth grade…and she hasn't stopped since! Her published books include the YA novel The Best Week That Never Happened; the YA short-story collection 3 a.m.; and the adult short-story collection Woman, Running Late, in a Dress. She has won numerous awards for her writing including the international Glass Woman Prize and the John Steinbeck Creative Writing Fellowship. A passionate champion of young writers, Dallas is the founder of Write On! Books, an organization that empowers youth through reading and writing endeavors, and is editor of the book series Dancing With The Pen: a collection of today's best youth writing. She lives in the San Francisco Bay Area with her amazing husband, adorable daughter, and overflowing bookshelves.
About THE BEST WEEK THAT NEVER HAPPENED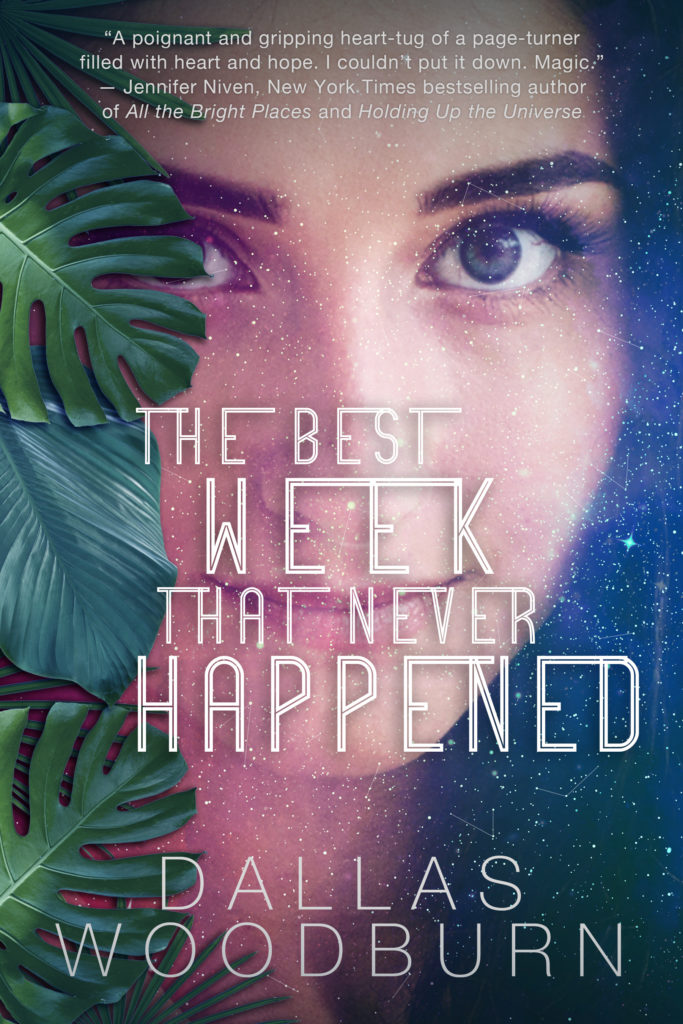 Here's a bit about Dallas' book!
About THE BEST WEEK THAT NEVER HAPPENED
After her parents' bitter divorce, family vacations to the Big Island in Hawaii ceased. But across the miles, eighteen-year-old Tegan Rossi remains connected to local Kai Kapule, her best friend from childhood. Now, Tegan finds herself alone and confused about how she got to the Big Island. With no wallet, no cell phone, purse, or plane ticket, Tegan struggles to piece together what happened. She must have come to surprise-visit Kai. Right? As the teens grow even closer, Tegan pushes aside her worries and gets swept away in the vacation of her dreams. But each morning, Tegan startles awake from nightmares that become more difficult to ignore. Something is eerily amiss. Why is there a strange gap in her memory? Why can't she reach her parents or friends from home? And what's with the mysterious hourglass tattoo over her heart? Kai promises to help Tegan figure out what is going on. But the answers they find only lead to more questions. As the week unfolds, Tegan will experience the magic of first love, the hope of second chances, and the bittersweet joy and grief of being human.
Buy the book here:
And now! The exclusive content!
Dallas Woodburn's Exclusive Playlist
Exclusively for YASH, Dallas is sharing the playlist she created while writing THE BEST WEEK THAT NEVER HAPPENED.
You can find it on Spotify here:
https://open.spotify.com/playlist/3NDqHQbrCgTbwqZNteQqYJ
Dallas also is giving away an additional e-book of THE BEST WEEK THAT NEVER HAPPENED. Find that giveaway here:
https://gleam.io/iXe9c/the-best-week-that-never-happened-giveaway
16 is my lucky number!!!!!!!